Dentures are removable appliances that replace missing teeth. Dentures, while made of artificial teeth and gum colored hard acrylic, tend to look very natural. Dentures are often referred to as false teeth, but they can be so much more. They are made to rebuild a patient's smile and help support their facial structure. In fact many times, the denture improves both the smile's appearance and chewing function.
Dentures are a permanent solution to replace missing teeth.
Dentistry is all about smiles, and having a confident, healthy, beautiful smile is the primary objective for patients wearing dentures. Sodini Dental provides personalized denture services that meet the needs and comfort levels of our patients. Our goal is to create natural dentures so that patients feel confident about their smile. A natural new smile helps restore our level of confidence and regain our ability to chew.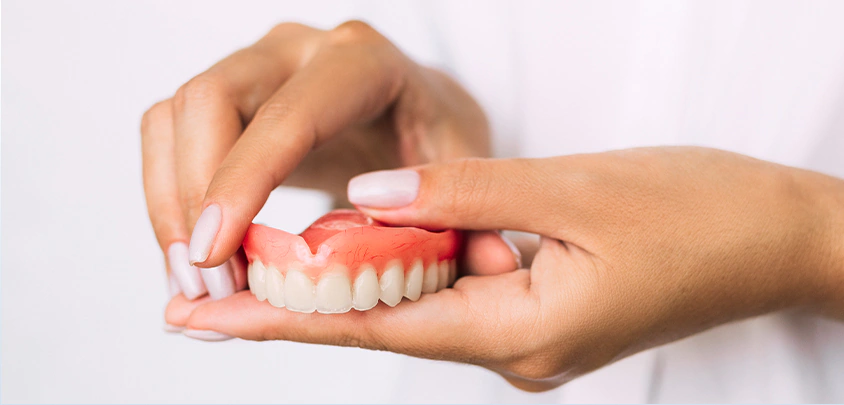 What Are the Different Types of Dentures?
Dentures can replace all of your tooth or just some.
Full Dentures: This type of denture is fabricated for patients after all natural teeth have been removed.
Conventional full dentures are fabricated after the gum tissue is fully healed, which can take a couple of months.
Immediate dentures are placed directly after the existing teeth have been removed. This type of denture often requires frequent adjustments during the first couple of months of use.
Both conventional and immediate dentures are custom made to adapt to a patient's gums and jawbones.
Partial Dentures: Dentures that replace some, but not all teeth are called partial dentures.
Like full dentures, partials are made of artificial teeth and hard acrylic but have the additional component of a frame that is adapted to your teeth. A partial attaches to your remaining teeth by using special clasps that can be made of metal or flexible plastic.
Partial dentures use your existing natural teeth for support, so they tend to be more stable than dentures.
Implant supported dentures: This type of denture is fabricated for patients after all natural teeth have been removed. But unlike traditional dentures that rest only on patient's gum and bones, an implant supported denture attaches to dental implants.
Dental implants (usually between two-four) are placed into the jaw bone. A full denture is then modified and is secured to these implants. This is still removable but provides additional stability compared to dentures allowing patients to eat more comfortably.
What Is Involved in the Denture Process?
Fabricating dentures can take up to six weeks and usually involves several appointments. These appointments consist of impressions, shade matching, try-ins, and then the final delivery. These key steps allow you to be involved every step of the way to ensure the teeth look natural and completely restore your smile.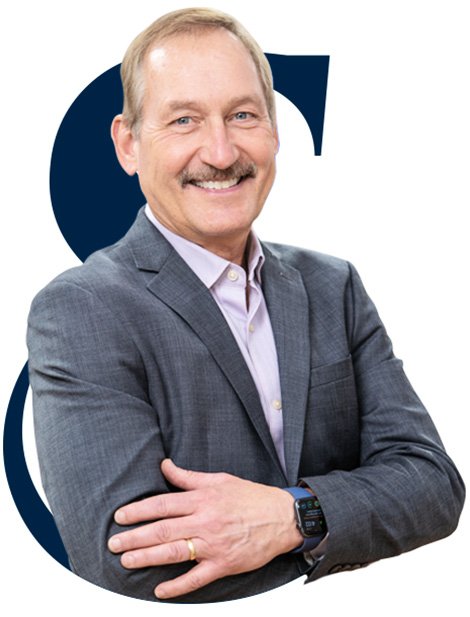 If you are interested in learning more about dentures, contact our Skokie, IL dental practice and schedule an appointment today. Our dentists are always happy to answer your questions and help you make the best decision for your smile!