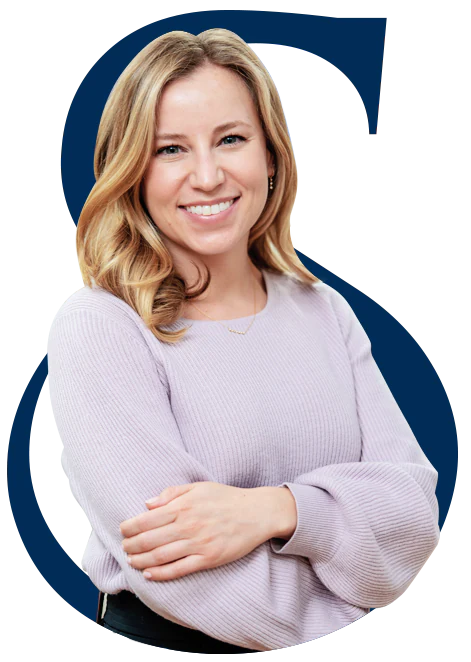 Welcome to the Skokie dental office of Dr. Joseph Sodini and Dr Samantha Sodini. We are dedicated to providing the finest dental care to patients in Skokie, IL and the surrounding area. Our office has been practicing dentistry and serving patients for more than 31 years. We are centrally located in downtown Skokie, where we are able to meet your dental needs in one convenient location.
Drs. Joseph and Samantha Sodini (a father-daughter team) are dedicated to you, as a patient, and strive to provide personalized oral health care. Whether it is periodic checkups and cleanings or advanced dentistry, we are committed to making your dental experience pleasant, comfortable and as stress-free as possible.
It is our goal to educate and provide our patients with the best dental care. This website is designed to provide you with pertinent information about our practice, your oral health, and your dental needs. As you navigate the site, you will find information about tooth care, dental hygiene, and procedures and treatments. You can call or request an appointment online with our dentists and download patient forms directly from our website. There is an overview of our practice, including photos of the office, as well as office hours, insurance, maps, directions, and contact information.
We realize that choosing a new dentist can be a big step, so please, don't hesitate to contact us with any questions. We look forward to the opportunity of meeting you!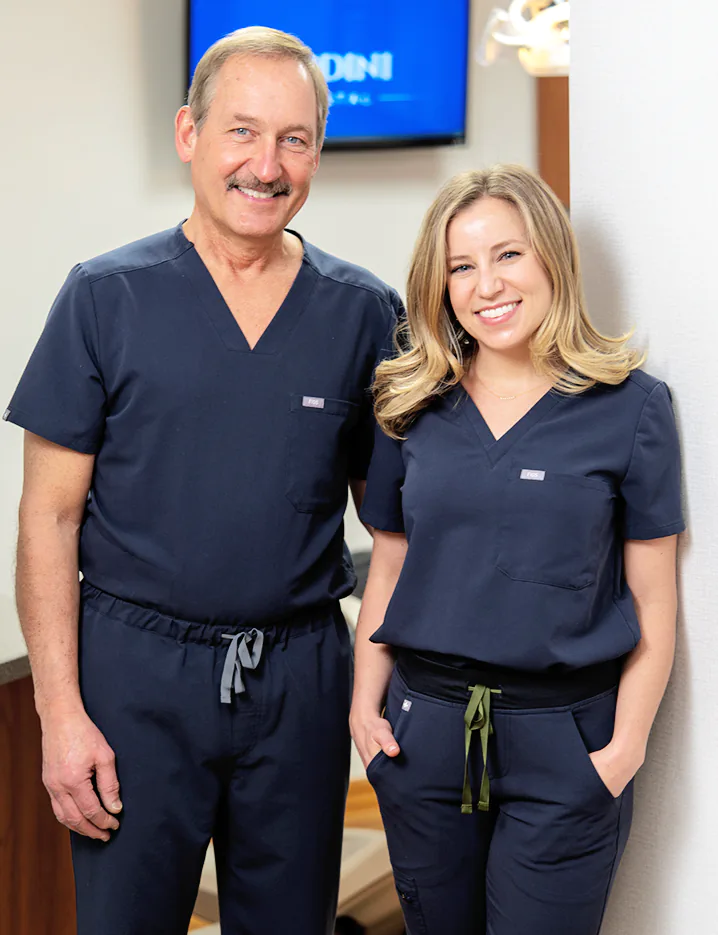 "FIRST TIME VISIT...From the receptionist to Dr Samantha Sodini my experience was pleased, very polite people! guess from now on this is going to be the Dental office to go! Definitely recomend it!Thank you!"
Asia Sadohin, Google User
"I have been going to Dr. Sodini for many years now. They are excellent, if like me, you have some dental anxiety. They are also extremely accommodating and will do heir best to work with you on scheduling. Overall, I highly recommend Sodini Dental!"
Rachel G., Yelp User
"I love this place! Wouldn't go anywhere else. They are great at what they do. Dr. Joe and Dr. Sam really care about their patients and their oral health... If I ever move out of Illinois, you can bet I will be flying back here for my oral care. If I could give this place 10 stars, I would!"
Janae S., Google User
"If I could give Dr. Sodini 10 stars I would. No dentist has ever been so extremely conscientious. And I've been to many... I love this place. And it's the dentist's office. Go figure."
Paula G., Google User
"The best dentist! Do not hesitate....if you're looking for a new dentist, this is the office to go to 100%."
Sandy S., Google Review
"I was always scared of the dentist but this dentist is the most nicest and most gentle dentist I've ever met now I'm finally going to the dentist as I'm supposed too"
Boris S, Google Review
"Excellent service and an eye for detail. Great clean work!"
John W. (Google)
"They really care about their patients, the staff is nice and welcoming, the place is also neat and clean!"
Myrna M. (Facebook)
Meet Our Dental Professionals
Drs. Joseph and Samantha Sodini are committed to their patients. They strive to provide personalized oral healthcare. Both doctors are passionate about lifelong learning, and participate in many continuing education programs. They strive to expand their dental knowledge and keep current with new dental advances.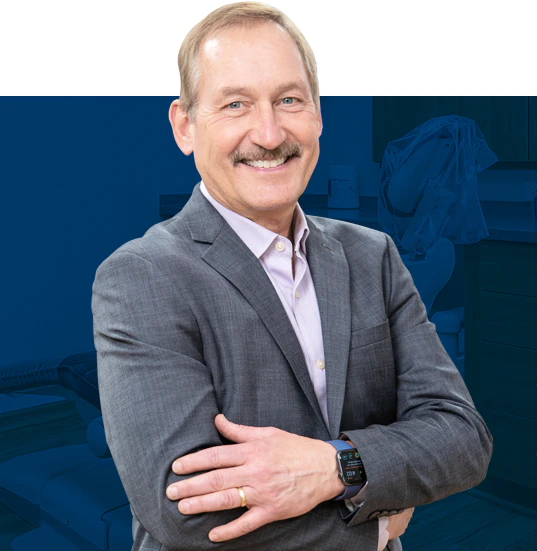 Dr. Joseph Sodini completed his Doctor of Dental Surgery degree at Loyola University – School of Dentistry in 1985.
Dr Samantha S. Sodini, DMD
Dr. Samantha Sodini completed her Doctor of Dental Medicine degree at Midwestern University – College of Dental Medicine in 2016.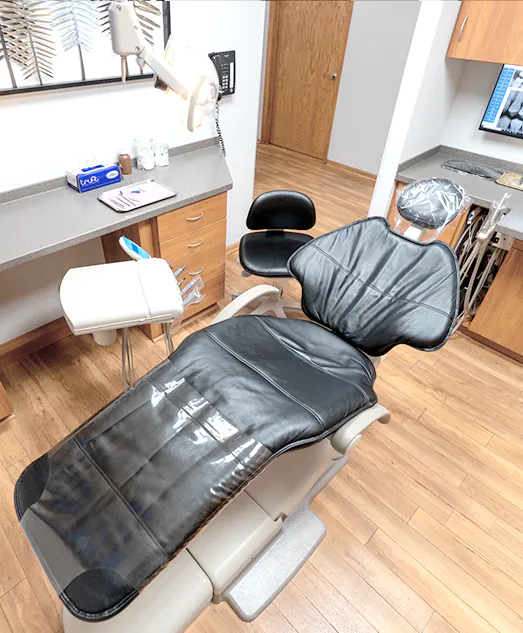 We Offer a Complete Array of
Dental Services & Treatments
Dental bonding is a cosmetic dental procedure in which a tooth-colored resin material is applied and bonded to existing teeth.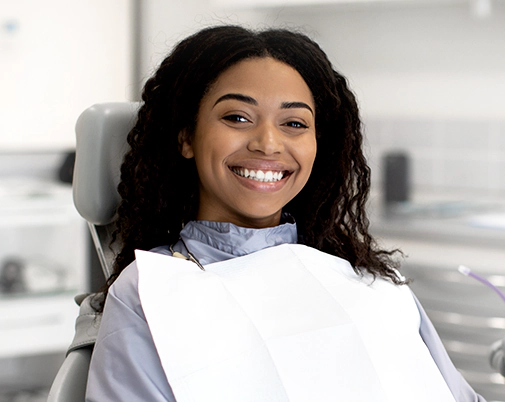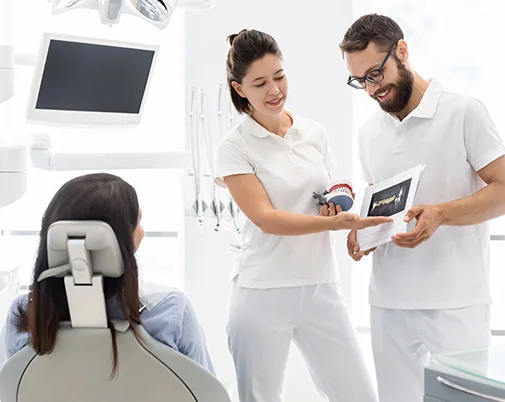 Dental Crowns and Bridges
Crowns are most often used to help strengthen a tooth when there is insufficient tooth structure remaining to hold a filling.
What Are Dental Implants? Dental implants are the only permanent solution available to replace a missing teeth. It doesn't matter whether you've lost a tooth due…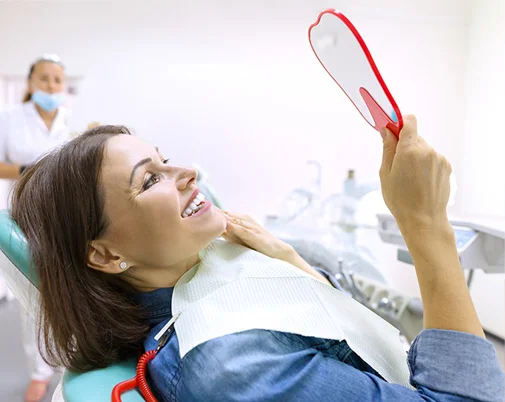 Dental x-rays—also called radiographs—are a widely-used preventive and diagnostic tool that your dentist uses to locate damage and disease that isn't…
Dentures are removable dental appliances that are used to replace missing teeth. Whether you've lost teeth from gum disease, tooth decay or injury…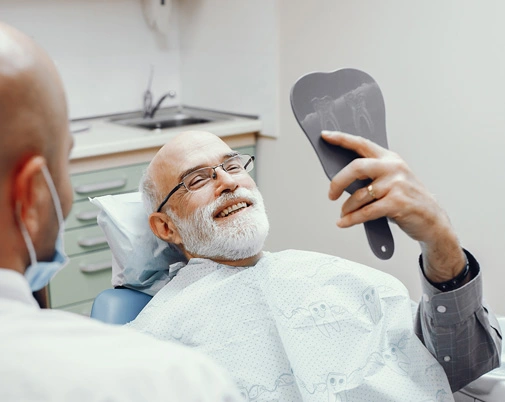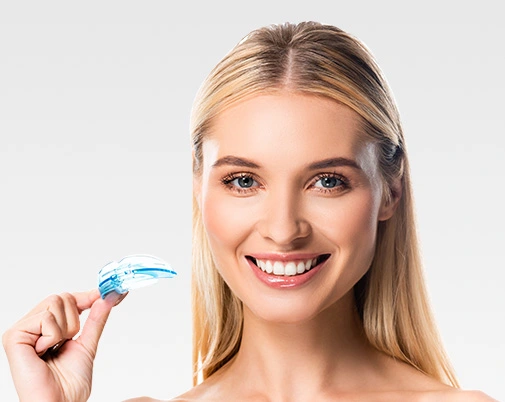 Mouth Guards/Night Guards
Mouth guards help protect against chipped or broken teeth, root and bone damage, and tooth loss.
With so many teeth whitening options available—both over-the-counter and professional—it can be difficult to determine which option is best for your teeth…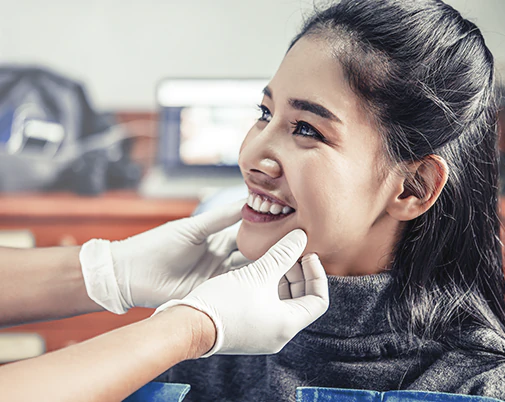 A tooth extraction involves removing a tooth from its socket in the jawbone. Even though permanent teeth were meant to last a lifetime, there are a number of…
Dental veneers are the perfect cosmetic dental solution for patients who want to completely redesign their smile without orthodontics or invasive procedures…